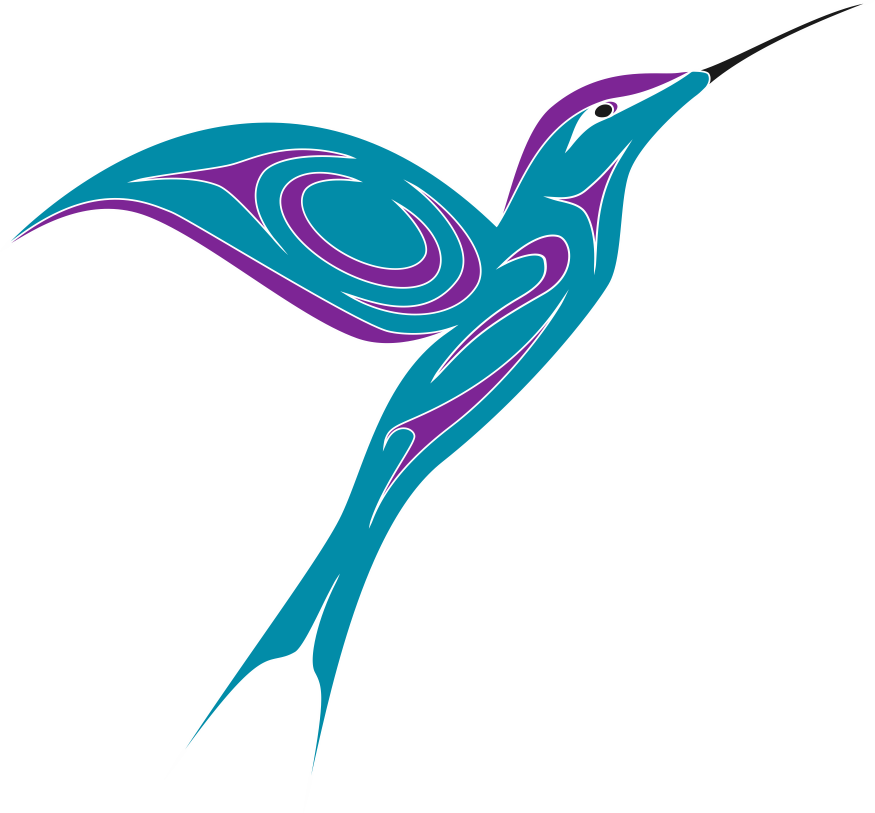 "A fantastic workshop which left me wanting to know more and wanting to participate in making change professionally and personally. Thank you!"
"I had the privilege of working with Hummingbirds Rising in my role as the Executive Director of Check Your Head: the Youth Global Education Network. The project focused on diversifying our organization's youth-led board to include more Indigenous and racialized migrant and refugee youth. Rhiannon and Andrea reviewed our policies and board recruitment processes, interviewed past and potential board members, and worked with our Board Development committee to identify the barriers and to develop the solutions.
They also led a half-day workshop for our board and staff team on the history and ongoing colonization in Canada. We greatly benefited from Rhiannon and Andrea's guidance throughout this project, as well as their extensive knowledge and deep analysis of these important and complex issues. They were also very generous in sharing their lived experiences and unique perspectives related to the issues we were exploring together. Much gratitude for your loving, wise, and politically astute work: it is truly transformative. 
Vjaliki dzjakui! ('Big thank you!' in Belarusian)"
"Rhiannon and Andrea tackle difficult information with empathy and compassion."
"Hummingbirds Rising reframes Canadian History based on Indigenous perspectives, rather than settler point of view. What a difference that makes!"
"Thank you. Grateful that you shared your experiences, wisdom and vulnerability."
"The workshop facilitated by Rhiannon and Andrea was a meaningful way for the international participants in the Youth Peace Network to learn about the true history of Canada, and sparked conversations about reconciliation and decolonisation efforts around the world. It was exciting to see the solidarity forming in the group. I am grateful that the facilitators were able to skilfully hold space for brave and challenging conversations, and highly recommend their workshops."
"Hummingbirds Rising focuses on the resilience of Indigenous People, instead of the colonial narratives we have been taught."
"I was deeply moved to hear Hummingbirds Rising present. I feel empowered to make some changes, in both my personal and professional lives moving forward."
These organizations are leading the way:
SOS Children's Village, Check Your Head, Feminists Deliver, BC Federation of Labour, the BCGEU, Richmond Education Assistant Program, PuSh Arts Festival, Homelessness Services Association of BC, City of Vancouver, Vancouver and District Labour Council, New Westminster and District Labour Council, Ooknakane Friendship Centre, Growing Chefs!, BC Poverty Reduction Coalition, YMCA Youth Peace Network, Delta School District, Surrey School District, Delta's Organizing Against Racism and Hate Committee, BC Human Rights Commission, Semiamhoo House Society (UNITI), Health Sciences Association, Homelessness Services Association of BC, Vancouver International Children's Festival, Feminist Campaign School, Canadian Alliance to End Homelessness, among others!
Add your name to the list!